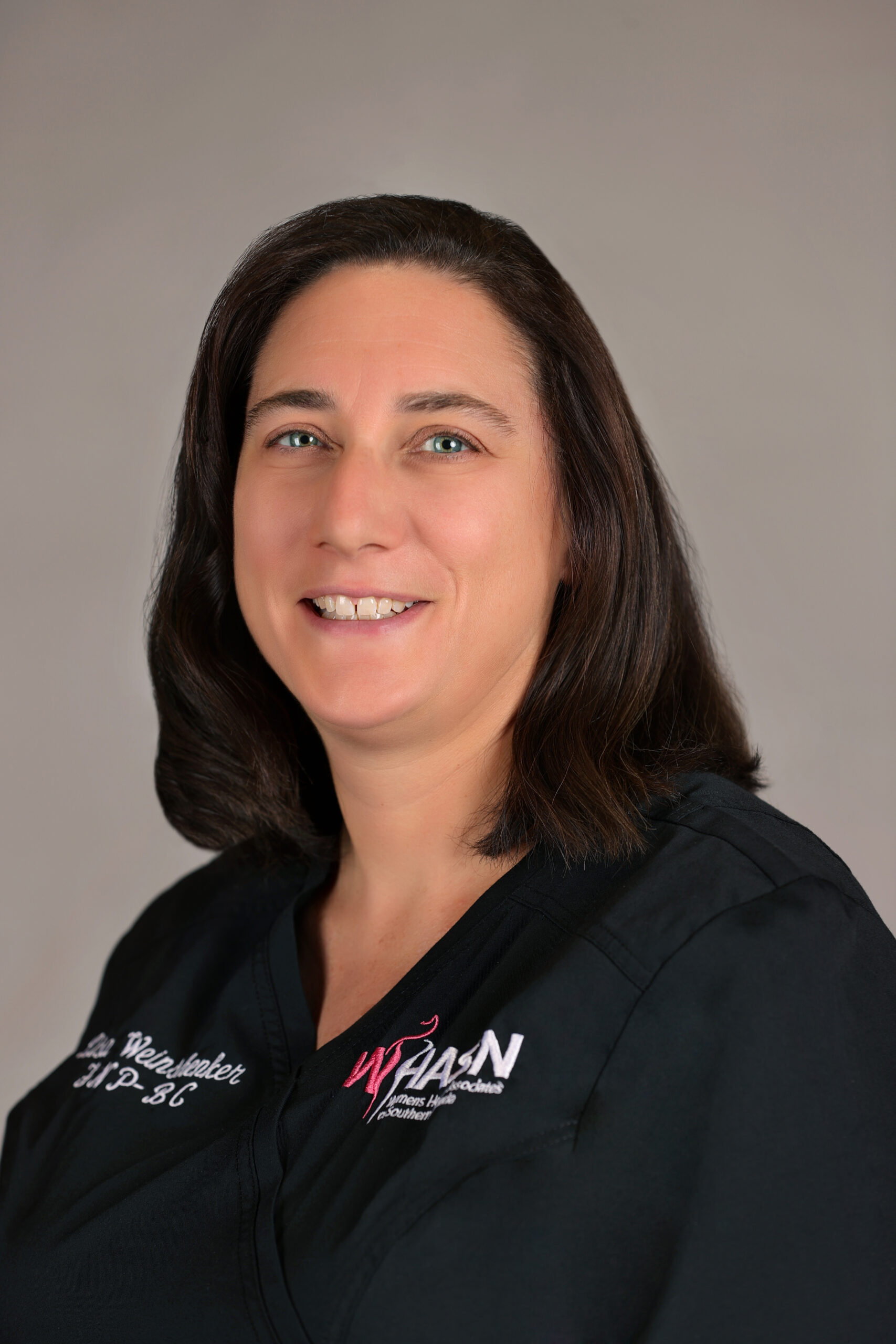 Lisa Weinshenker is a Family Nurse Practitioner (FNP) and an Internationally Board Certified Lactation Consultant (IBCLC). She has been a part of health care in the Nevada and California communities for more than 15 years. She started as an RN specializing in postpartum, newborn care, and NICU as well as adolescent psych. As a Family Nurse Practitioner her main focus has been on maternal health as well as lactation and family growth. In her practice, Lisa focuses on patient-centered care and finding the right solution for each patient and family, as well as creating a community of professional support for all.
Lisa holds a Masters in Nursing from Purdue Global University. Lisa also holds a BA from Bates College, a BSN from Nevada State College, and a Masters in Oboe Performance from University of New Mexico, Albuquerque. She is also a veteran of the US Air Force where she was a member of the regional bands program.
Lisa has been a member of the Nevada community for over 20 years. In her free time, Lisa enjoys hiking and skiing with her two boys and dogs as well as traveling throughout the country. She is also a volunteer ski patrol at Las Vegas Ski & Snowboard Resort. In her practice, she hopes to continue to help build a thriving community of support for women, children, and families in the Las Vegas area.
Care Center: WHASN Northwest
Phone Number: (702) 508-4096